Custom_USP1

Unique mouth-blown glass

Custom_USP2

Suitable for all gin-based drinks

Custom_USP3

Designed in collaboration with gin experts
Delivery from 5 EUR

Free delivery from 89 EUR
| | |
| --- | --- |
| Cleaning | Withstands dishwashing on glassware. |
| Dishwasher Safe | Yes |
| Material | Mouth-blown Glass |
| Capacity (liters) | 0.62 |
| Height | 19 |
| Width | 11 |
| Depth | 11 |
| Diameter (cm) | 11 |
| Weight | 0.18 |
| Designer | 3Part A/S |
| Brand | Eva Solo |
| Number | 541008 |
| EAN | 5706631190534 |
Description
Gin is full of nuances, and the Eva Solo gin glass not only enhances the aromas, but also all the flavours from the different botanicals that make drinking gin such a unique experience.
It's a memorable sensory experience when gin is served in this unique, mouth-blown gin glass with its iconic angled rim. The glass has been designed in collaboration with gin experts, and is ideally shaped to capture the gin's aroma and taste, making it particularly suitable for gin-based drinks or for gin tasting.
The glass will always enhance the serving, and is a delight to drink from with its thin and elegant rim.
Staff pick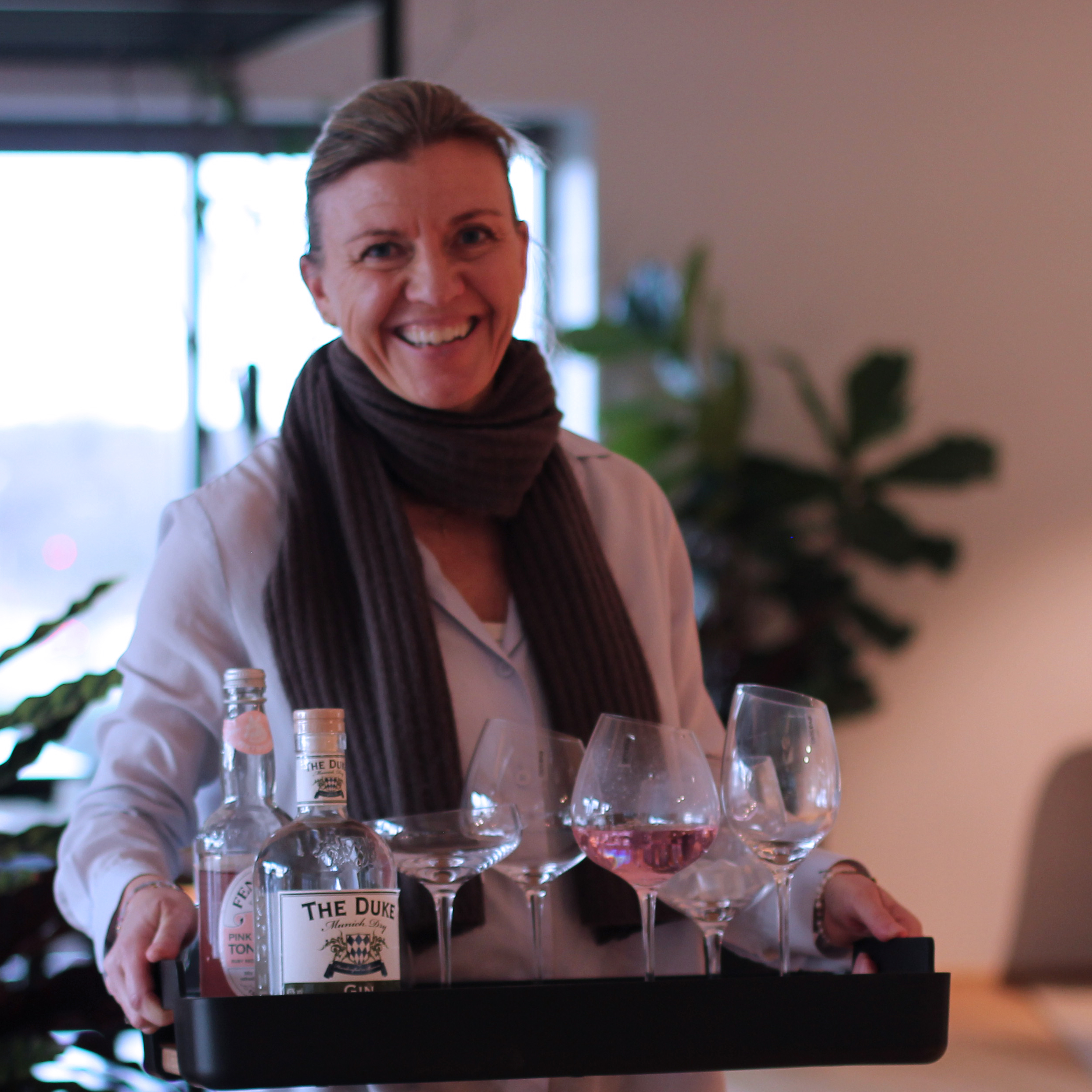 "I really appreciate our wine and cocktail glasses because the angled rim sets them apart and always gets the conversation going on which side to sip from 😉 I love using them in the evenings when it's just me and my husband enjoying a glass of wine, or when we have guests round. At home, we've built up quite a collection of both the wine glasses and the matching tumblers plus various cocktail glasses, and they have pride of place in the glass cabinet in our living room, since they don't just look good out on the dining table, but are beautiful in themselves for that unique slanted rim."
- Marie Lau Jeppesen, Product Manager at Eva Solo.
#EVASOLO COMMUNITY
@evasolo_official | #evasolo | #evatrio | #evasolofurniture