Our story
Family-owned company for four generations.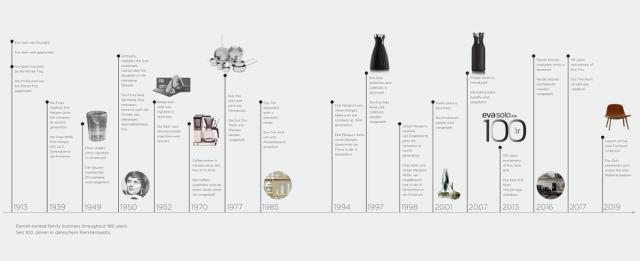 Eva Solo A/S was established over 100 years ago. Today, the company is managed and owned by Jan Engelbrecht, who represents the fourth generation of the founder's family. Jan's mother is called Eva, and her father, i.e. Jan's grandfather, is one of the company's three former CEOs. It was Eva's name that inspired the company's name.
Our distinctive designs have in many ways reflected the developments which have taken place in the modern home. Our starting point was functional, high-quality kitchen utensils for the Scandinavian housewife – as exemplified by our bread and meat slicing machine from 1952. As women entered the labour market, we developed tools to make life easier in the kitchen. In the 1970s, when open-plan kitchens became all the rage, we were the first company to produce kitchen equipment that was sufficiently stylish to leave out on display.
In keeping with its history, the company is today known for the functional and high-quality design of its products. We have grown into a modern, innovative and international design company with about 60 employees. Our head office is located just outside Copenhagen, Denmark, but our products are sold worldwide. We never stand still. Despite being a fourth-generation family business, we are every day looking to take the next evolutionary step in the development of the next generation of Eva Solo products.
Our values and our ambition
We would not have got this far without our values and our ambitions.
Eva Solo is rooted in four basic values:
Passion
Integrity
Innovation
Business acumen
Our values are part and parcel of all our activities, when welcoming new employees and in our meetings with customers. For us, living by these values is not the same as regimentation. We believe in a company that pulls in the same direction, but where there is room for diversity.
Together with our values, our ambition constitutes the foundation for everything we do: We will supply emotional, high-quality and innovative products for the home.
Our products must express our customers' personalities, while at the same time being innovative in terms of their design, their functionality and/or the choice of materials.
Our products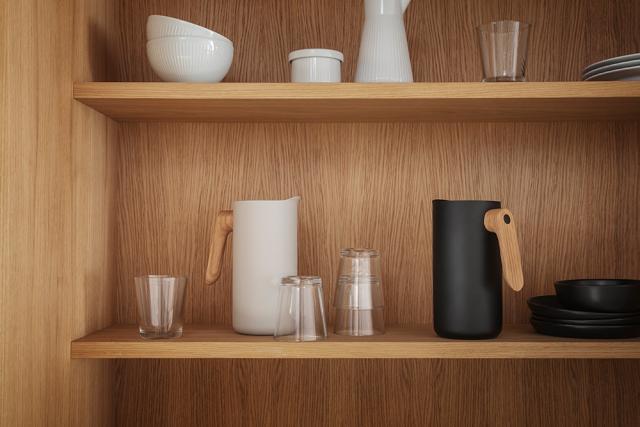 From a flour shaker and a bread and meat slicing machine to a fridge carafe and Legio Nova tableware.
"Yes, but"
In 1949, we launched a flour shaker with a lid which doubled as a citrus squeezer. This dual functionality was a new-found idea – and it proved a huge success. We launched the product on the back of the phrase "Yes, but… ". Yes! – It's a flour shaker… but it's also a citrus squeezer!
The "Yes, but" catchphrase became our formula for good, innovative design, and today we still strive to ensure that our products live up to this maxim. All our products are therefore characterised by their high quality, durability and, not least, functionality.
We do not just design for the sake of designing – we leave that to others. Instead, we design to improve the modern home, and make life easier.
Three brands
Our design philosophy has evolved into three brands:
The Eva Solo name saw the light of day in 1997. The brand primarily consists of exclusively designed everyday products for the home. The keywords are simplicity, distinct lines and a high degree of functionality. The Eva Solo product categories are cooking, serving, living and outdoor.
The Eva Trio brand is the apple of our eye and was launched in 1977. Cookware, kitchen utensils and porcelain, all steeped in the designer Ole Palsby's original design philosophy and sense of design. Products which are designed for use. Eva Trio is professional quality for the home.
The Eva brand dates back to 1950, but today comprises a series of products for baking and cooking in the oven. Eva is soft silicone moulds for bread and cakes, as well as roasting pans and bread tins with a non-stick SLIP-LET® coating.
Together with our designers, we make light work of household tasks
Our design and designers
In 1997, we launched a small range of kitchen utensils which came to play an important role. The range was named Eva Solo, because it consisted of individual products – or 'solo' items as they were called. Back then, the company was simply called 'Eva', but the new products proved such a big and enduring success that in 2010 the entire company was renamed Eva Solo.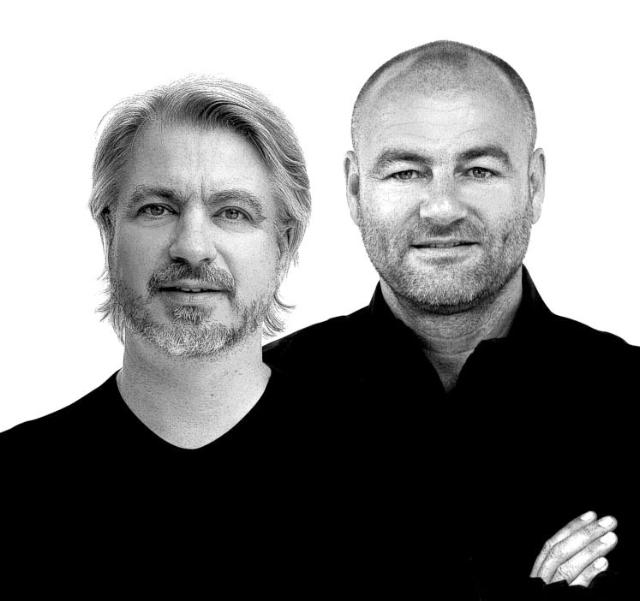 Tools design
Key to the company's success is also its desire and ability to build close working relations with leading designers and craftsmen. For 15 years, the Tools designer duo has played a decisive role in the development of our Eva Solo product range. Tools is run by Claus Jensen and Henrik Holbæk, who have designed every single product. About the Eva Solo brand, Claus Jensen says: "Each product represents a unique combination of form and function. However, all the products spring from Eva Solo's long-standing experience to which we have simply added a contemporary look." Today, Tools is behind the ongoing development of the Eva Solo products. Together with the designer duo, we are continuously generating innovative and exciting new ideas for the Eva Solo range.
Ole Palsby
In the late 1970s, we made design history with the designer Ole Palsby (1935-2010), who designed the products for our Eva Trio brand. Today, more than 35 years after the initial launch, the brand still holds its own.
Back in the 1970s, Erik Mangor, the then owner of Eva Solo, contacted Ole Palsby, and the two agreed to develop the ultimate series of pots and pans. The result was the Eva Trio brand, which was launched in 1977 and which back then comprised three different series, hence the name 'Trio'.
Everything about the Eva Trio products was ground-breaking:
their distinctive design
the option of mixing and matching the brand's different series: copper, cast iron and aluminium, which, according to Ole Palsby, was the ultimate starting point for good cooking
their professional quality, and the simple fact that the saucepans could be stacked.
Thomas Pedersen
Thomas Pedersen is a trained architect from Aarhus School of Architecture, and since he qualified in 2002 he has run SPARK by Thomas Pedersen. The design studio strives to create product and furniture designs that combine ergonomics with aesthetics and sustainability, as manifested in designs that combine the Danish love of simplicity and lasting materials with a modern look where nothing is left to chance. The main source of inspiration is the natural world and anatomical proportions. The result is distinctly organic designs rooted in the Scandinavian design tradition, but which also look to the future.
Over the years, Thomas Pedersen has won several awards for his designs. He is best known for his Stingray chair, which he designed as his Master's project in Aarhus.
ARDE design studio
ARDE design studio is one of Scandinavias leading experts in furniture design. They have a unique holistic background in the furniture industry, both in design, retail and production.
In their design process they consider the whole value chain behind a product. They make designs that will work from idea, to prototype, to production - to the final product.
To make great furniture design ARDE believe that a "hands-on" approach is crucial. Their unique workshop facilities allows ARDE to build and mature prototypes in-house, with high efficiency and speed.
Says Who Design
Who says amazing design can't be for everyone? This has been a mantra for the Says Who design firm ever since the studio was founded by Kasper Meldgaard and Nikolaj Duve back in 2010. The two business partners, who are also lifelong friends, have specialised in creating functional and aesthetically appealing furniture and utility items informed by a design philosophy prizing simplicity, usability and high quality.
As self-professed digital natives, most of Says Who's design process takes place in the virtual space, where state-of-the-art 3D and VR technologies are applied as concept development tools. In contrast to these digital resources, the design firm works primarily in natural materials like wood, glass, leather and fabric.
With their wide-ranging design and construction skills, Says Who operate at the interface between industrial design and art, where engineering meets creativity. The result is an outstanding interaction of contemporary and traditional values and style.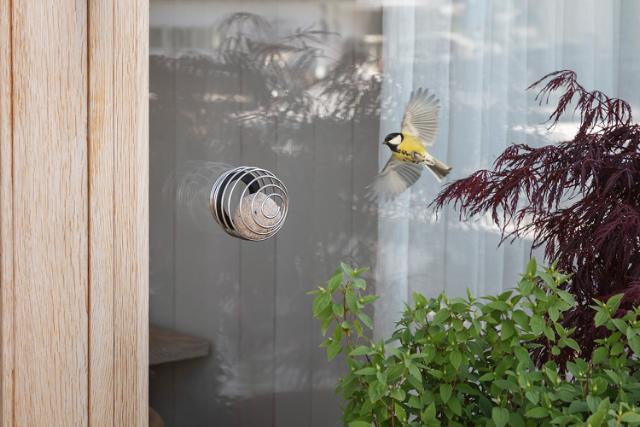 Award-winning design
Good design is at the heart of everything we do. Good design which is a positive experience for consumers, both functionally and visually. For us, design is a combination of aesthetics, functionality and the choice of materials. We work exclusively with designers who excel at what they do. As a result, together with our designers we have, over the years, been awarded more than 200 international design prizes, including iF Product Design Awards, Good Design Awards, Red Dot Design Awards and the Designpreis. However, we never rest on our laurels; in fact, we go out of our way to launch new products every six months in the form of both a spring collection and an autumn collection.
If you require further information, or if you have any questions about our products or company, please do not hesitate to contact us.
Eva Solo A/S
Måløv Teknikerby 18-20
DK-2760 Måløv
Tel.: +45 3673 2060
Customer service: cs@evasolo.com