15 minutes
Butter is great. Especially when it's homemade. Enjoy on a hearty piece of bread – either on its own or as an add-on for your summer cooking.
Ingredients
250 g butter (unsalted)
0,5 dl buttermilk
3 g salt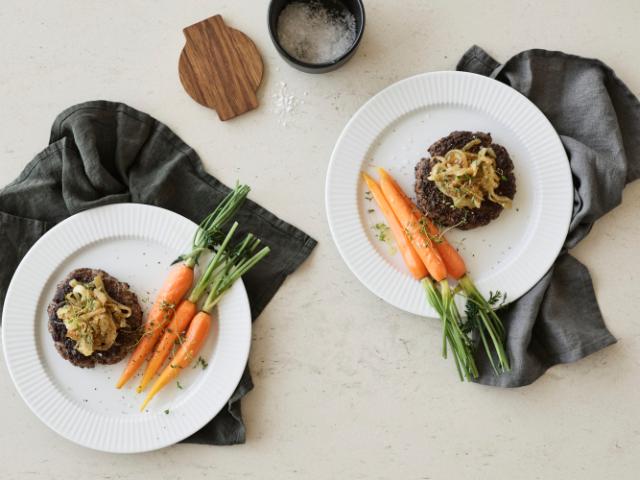 Procedure
Place the butter in a stand mixer and allow to sit at room temperature for 30-50 minutes (this is important as otherwise it is impossible to whip the butter).
Whip the soft butter at the highest setting for 5-7 minutes until it's airy and completely soft. Turn down the speed to the lowest setting and slowly add the buttermilk so it is completely mixed into the butter. Once the two ingredients are mixed you turn up the speed to the highest setting once more and whip for 5-7 minutes.
Add the salt whilst on a low speed (if possible, Maldon or Fleur de Sel, both of which give the butter a bit of texture).
Serve the butter with your favourite bread. I like to arrange it like a small mountain on a serving dish – it reminds me of Mount Fuji near Tokyo.