Ingredients
A simple pasta dish with a tangy flavour! If using pickled artichoke hearts, omit the lemon.
2 artichokes
2 cloves of garlic
8-12 sage leaves
3-4 tbsp. olive oil
2 tbsp. lemon juice
salt and pepper
250 g fresh pasta, e.g. tagliatelle
light sprinkling of grated parmesan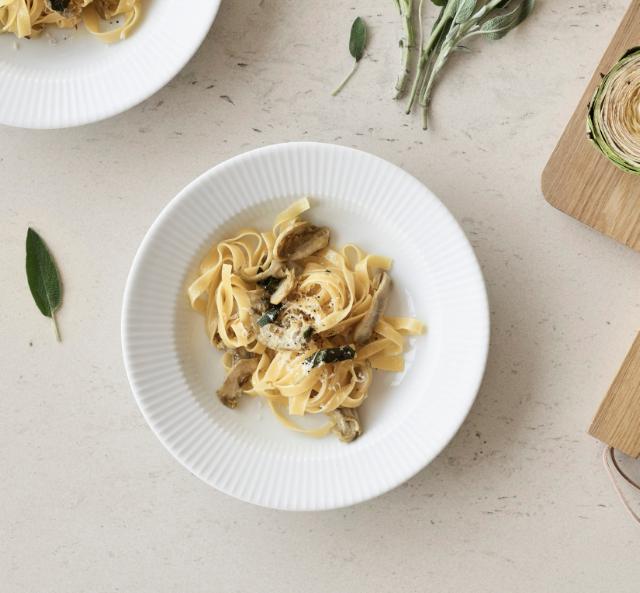 Procedure
Prepare the artichokes. Snap off the stems, cut off the top and trim off the petals all the way around. Use a spoon to scrape out the choke hairs until you have two cleaned artichoke hearts. Slice the hearts. Finely slice the garlic and fry both ingredients in plenty of olive oil in a deep, hot pan, along with the sage. Fry for 3-4 minutes or until all the ingredients are very lightly browned. Season with salt.
Add the pasta to boiling salted water and cook until al dente. Drain, but save some of the cooking water.
Toss the pasta with artichoke and a little cooking water. Season with salt and pepper.
Plate in pasta bowls and serve immediately, topped with grated parmesan.