Introtekst
By: Frederik Bille Brahe
This dish is nothing short of perfect in its simplicity. Tasty and wintery – plus fun to make. One of those dishes you'll return to again and again.
Ingredients
240g rigatoni pasta
¼ Hokkaido pumpkin
1 clove of garlic
1 rosemary sprig
5-6 fresh sage leaves
½ fresh chilli or ½ tsp of chilli powder
1 small dollop of butter
2 tbsp olive oil (+ extra for drizzling)
1 handful grated Parmesan cheese
1 Burrata (125 g)
½ lemon
Salt and pepper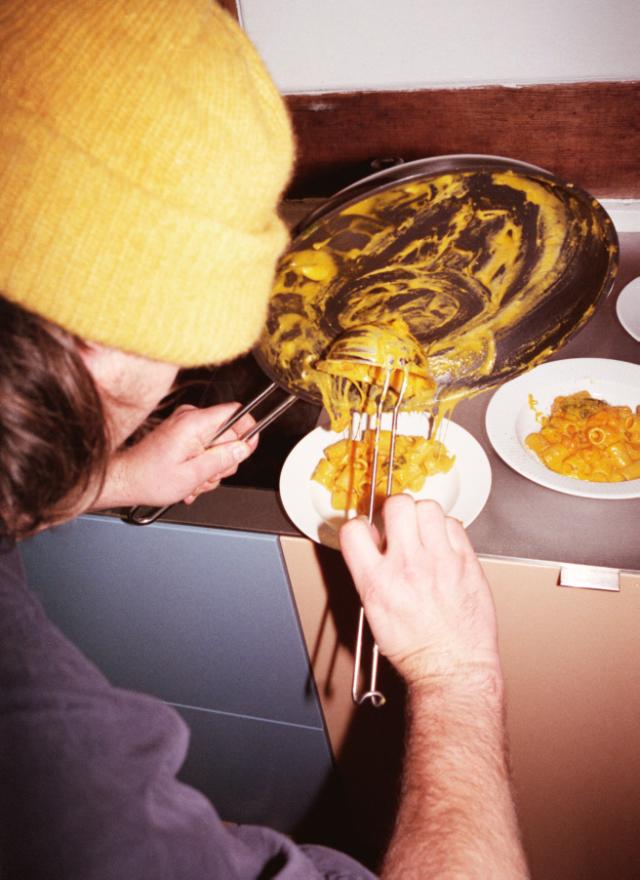 Procedure
● Bring a pot of lightly salted water to boil for the pasta. Dice the pumpkin (approximately 1.5 x 1.5 cm).
● Add a splash of olive oil to a medium warm pan and add the pumpkin cubes, butter, crushed garlic clove with skin, chilli, sage leaves and rosemary sprig. Allow the ingredients to simmer for approximately 5 minutes.
● Add chili and 1dl boiling water from the pasta pot to the pumpkin cubes and let it simmer and set.
● Boil the pasta for 9 minutes (just before it becomes al dente). Grate the Parmesan cheese.
● Remove the pasta from the water and add it to the pumpkin cubes. Add a little more of the pasta water so the pasta can boil with the pumpkin.
● Once the sauce has reached a medium thick consistency, add butter and a handful of Parmesan. Remove the pot from the heat, break the Burrata into small pieces on top and stir into the dish. Add a splash of olive oil, some lemon juice and a dash of black pepper.
● Serve immediately.