By: Frederik Bille Brahe
This flavourful dish is sublime on a dark winter's eve. It requires a decent pot – preferably a cast iron pot as this distributes the heat evenly and ensures the duck won't burn.
Ingredients
1 whole duck
4-5 tbsp olive oil for cooking
1 small fresh chilli or 1 tsp chilli flakes
2 shallots
2 carrots
3 celery ribs
3 cloves of garlic
2 slices of orange
Some lemon juice
1 rosemary sprig
5 thyme sprigs
4 fresh bay leaves
1 handful pitted olives
1 star anise
2 allspice
½ litre white wine
Red wine vinegar
Salt and pepper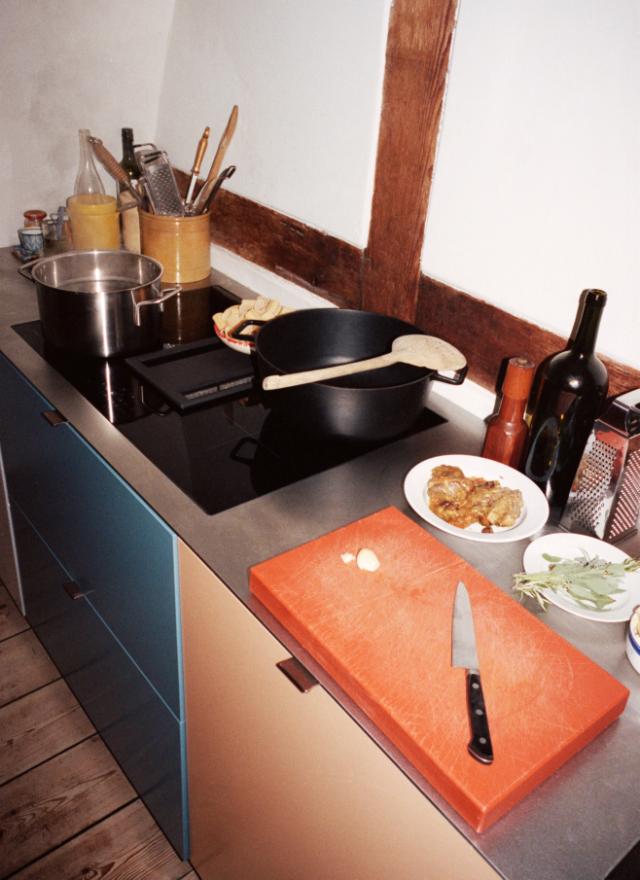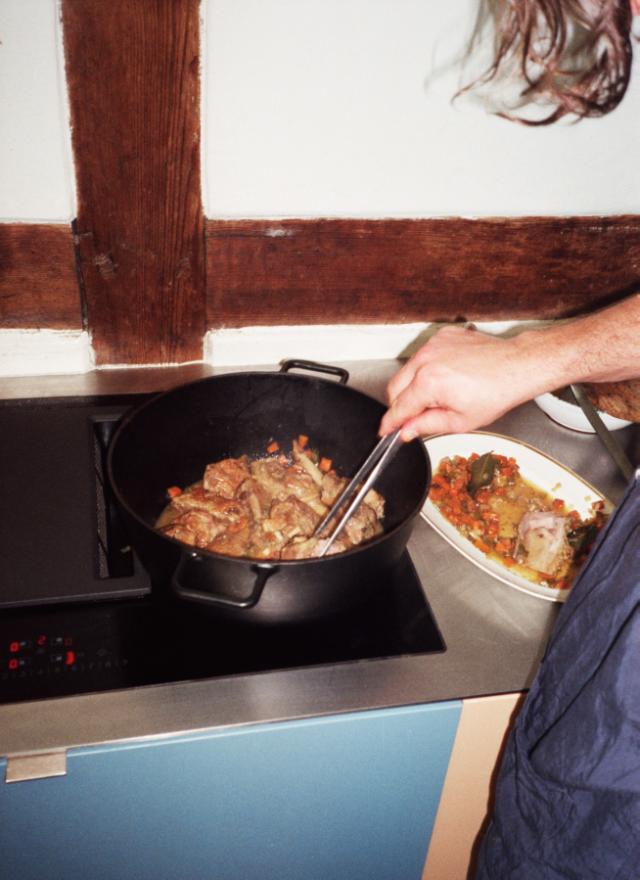 Procedure
● Cut the duck into 12 pieces.
● Heat the olive oil in a cast iron pot and then add the duck pieces with the skin facing downwards and cook for approximately 15 minutes. Once the meat has taken on colour (after 15 minutes), remove it from the pot.
● Pour out some of the grease. Add finely chopped shallots, garlic, celery, carrots, rosemary, thyme, chilli, spices and bay leaves and stir a couple of times.
● Place the meat back in the pot, add white wine and orange slices and put a lid on the pot. Let it simmer at medium heat for 1-1.5 hours. Gently stir the sauce throughout.
● Bring the sauce to a boil, remove excess grease if desired and season with some orange juice, red wine vinegar and possibly a hint of lemon juice. Pour the sauce onto the duck, add a dash of black pepper and sprinkle the olives on top.
● Serve immediately.