Side dish to serve 4 | 25 minutes
This salad works wonders for everything from fish to roasted meat. Alternatively, enjoy it as one of a medley of dishes.
Ingredients
Balsamic vinegar glaze
1 dl balsamic vinegar
½ dl runny honey
Salad
400 g beetroot, ideally of various colours
100 g walnuts
100 g rocket leaves
100 g soft goat's cheese
dash of olive oil
salt and pepper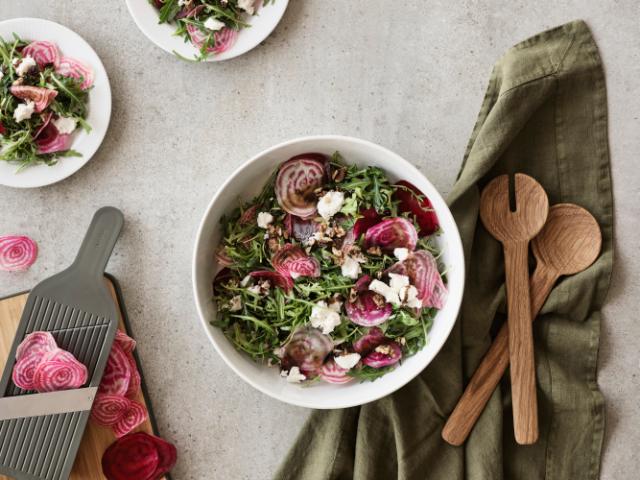 Place the balsamic vinegar and honey in a pan and simmer until reduced by half. Chill the glaze.
Peel the beetroots, slicing them finely using a mandolin. Place the beetroots in cold water.
Chop the walnuts.
Drain the beetroots and arrange rocket leaves with beetroot, walnuts and roughly crumbled goat's cheese on a dish. Top with olive oil, season with salt and pepper and drizzle with balsamic vinegar glaze to taste.