Perfect performance
MULTI MOSAIC
We've made the world's best pan even better.
Multi Mosaic is a Danish design icon enhanced with state-of-the-art cookware technology.
The secret behind all-round pan-assured performance
With Eva Trio Multi Mosaic, cooking, cleaning, and maintenance is easier than ever. The secret behind these revolutionary pans is their versatility and durability. They are all-round safe and resistant to everything from metal utensils and dishwashing to handling of delicate ingredients and record-high temperatures.
Perfect frying performance
Whether you are browning steaks, cooking omelets or flipping pancakes, you can expect perfect results with Multi Mosaic. The unique surface ensures excellent heat distribution, reduces the amount of fat and oil required, and ensures that ingredients neither stick nor burn onto the pan.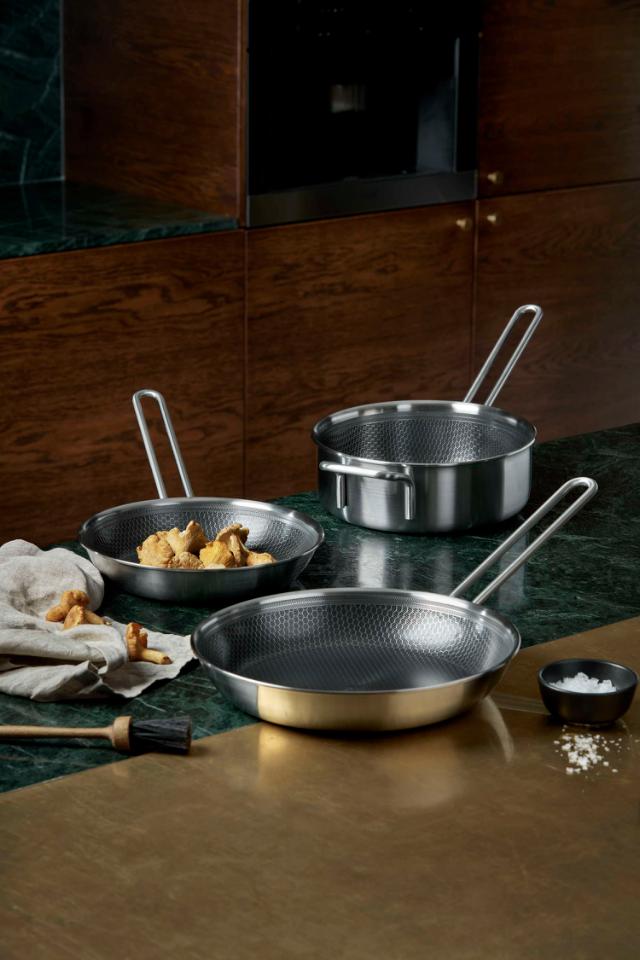 Rank with the best pans in the world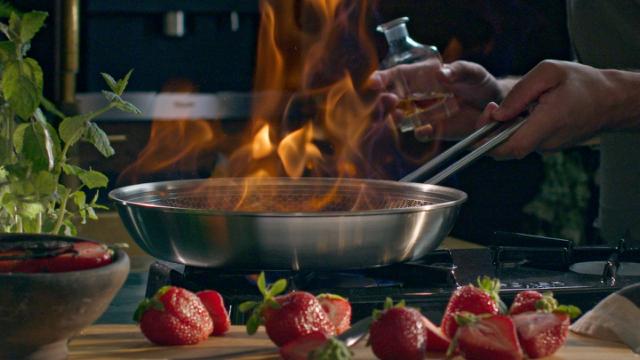 Withstand record-high temperatures
Ambitious cooks and chefs need ambitious tools. Multi Mosaic's triple-layer technology combines aluminium and stainless steel with a ceramic coating. The result is quick and even heat distribution, a durable exterior and a pan that is oven-safe up to 400 °C.
Scratch-resistant
Use metal utensils and steel scourers on Multi Mosaic pans with no risk of damaging the surface. The Mosaic pattern consists of tiny stainless steel elevations protecting the Slip-Let® coating. The design features the durability of stainless steel and the practical properties of our non-stick Slip-Let® coating.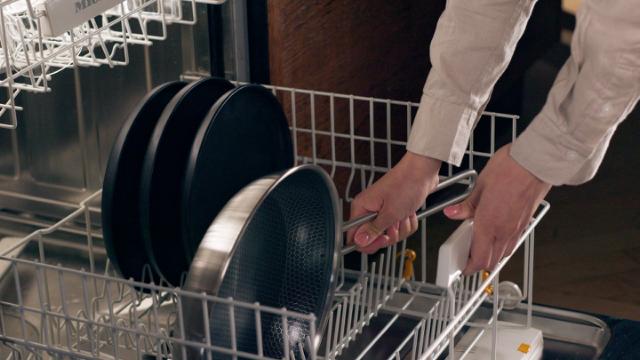 Dishwasher-safe
Dispense with needless kitchen clean-up time. The Slip-Let® coating ensures that the cooked ingredients slip off the pan easily, so you don't have to struggle with stubborn, burnt-on food residues. Naturally, the pans are safe to use with plastic tools and they pop safely in the dishwasher.
Rank with the best pans in the world
Danish Gastronomic Union and the National Culinary Team of Denmark recommend Multi Mosaic. But these pans are not just for professionals. They are also ideal for beginners and home cooks. The pan surface guarantees ease of cooking and cleaning, and are virtually indestructible – even with kids in the kitchen.
PFAS-free ceramic Slip-Let® coating
The ceramic coating is free of plastic and PFAS, but still provides the impressive Slip-Let® non-stick properties.
Why do we offer a 100-day money-back guarantee?
We know better than most how important a great frying pan is for cooking. Which is why we want you to enjoy full satisfaction when you choose our kitchenware. With our 100-day satisfaction guarantee, you can purchase your next frying pan with no obligation or worries.
You have up to 100 days to get to know your new cookware, and in the unlikely event that you are not satisfied with how well the pan fries, sautees or sears, we will refund your purchase. With no added costs to you at all.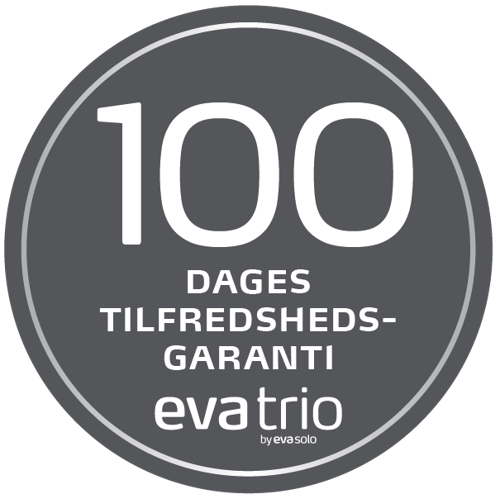 Sign up to our newsletter and get 15% discount on Multi Mosaic