Meet Bocuse d'Or winner Brian Mark Hansen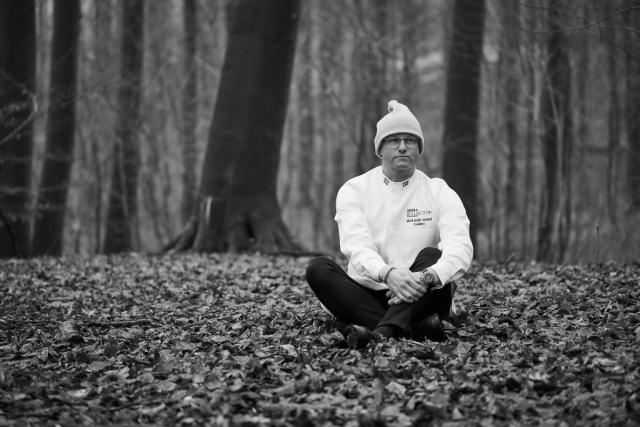 All photos: Creative Republic \ Jesper Bøjlund
What's the buzz around Bocuse-Brian? A country bumpkin from provincial Denmark who made the big time! A real-life fairytale worthy of Hans Christian Andersen. Get an insider on a champion chef who knows how to slice and slay a winning menu.
We're not talking the Emperor's New Clothes, but a real-deal rags-to-riches sensation. From the speedway circuit and icehockeying of rural Denmark's heathland and roadside burger joints, to Michelin-starred chef, tweezered plating and now Bocuse d'Or winner. But that's not how Brian himself sees it. Because those Danish boondocks burgers, breaded pork cutlets and meatloaves are what made him what he is, and inspired his passion for all things culinary.
"My old man ran the village inns in Skrydstrup and Bevtoft, and acquired Hotel Pauli in Vojens when I was about 12. So that's where I was every school lunchtime, enjoying the great Danish fare my dad cooked up, rather than bring a packed lunch. I soon developed a passion for cooking, and was into the lingo, the pressure, the mutual respect. And I just knew that was the way I was headed."
Later, Brian trained as a chef at Slukefter Kro, the roadside restaurant in Vedsted.
"I was soon given responsibility, and after 18 months I was the oldest trainee and as good as fully qualified."
Fast forward past Ruths Hotel Skagen and Kong Hans in Copenhagen: Brian was swinging the pots with panache as head chef at Michelin-starred Søllerød Kro for 16 years until the Bocuse d'Or in January 2023, when he won gold in the "Feed the Kids" theme with a culinary spin on Hans Christian Andersen's fairytales.
A long Bocuse d'Or year
It took 12 months from when Brian assembled his Bocuse d'Or team to the grand final. And what a year! Because, like any fairytale, they had so much to endure before they lived happily ever after. The first hurdle was to lure Elisabeth Madsen, the starry young talent from Svinkløv Badehotel, on board!
"Elisabeth joined the team on a huge recommendation from Kenneth Toft-Hansen, a fellow chef, 2019 gold winner in the Bocuse d'Or and co-lessor of Svinkløv. Initially, she turned me down. But luckily, I convinced her in the end. And I don't think she has any regrets… or well, I know she hasn't!"
"As of 22 January 2022, Elisabeth and I were together non-stop for two months. In March we were in the World Championships, and then she headed back to her restaurant for the season, while I was running Søllerød Kro."
"I came up with the concept over the summer and when Elizabeth came back, we were working five days a week from 9 to 5. She went home at the weekends, while I was at Søllerød Kro. And from September, we were working on our entry 24/7 until 23 January and the grand final."
Eva Solo – proud sponsor of the Danish Bocuse d'Or delegation
The pots bubbling in the heat of battle during the Bocuse d'Or were from Eva Trio.
"The Eva Trio cooking pots come in some great sizes for the portions we were doing for the Bocuse d'Or. And although I've worked with these pots before, we had a great opportunity to really get to know them along the way, e.g. for various sponsor dinners, when the sponsors came in to sample the dishes we were trialing."
Brian, Elisabeth and Eva Trio
"For the competition, the Danish design of the Eva Trio cooking pots was ideal for bigging up our Hans Christian Andersen and 'Danishness' angle. Plus, the Eva Trio pots are so elegant, which is obviously a big factor, because we were also rated on the cleanliness and style of our kitchen setup. Also, it was handy that the pots don't have visible Eva Trio logos, which is not allowed."
Former Bocuse d'or winner Kenneth Toft-Hansen and Brian Mark Hansen along side michelin-star chef and Danish Bocuse d'or president Francis Cardenau.
Take that, Hans Christian!
And the Bocuse d'Or is not kids' stuff (although the year's theme was).
"The pressure is immense. Not only the actual cuisine, but being judged and critiqued. Plus, we had the world press and everyone else in our faces constantly. Which can be tough for a 22-year-old chef. Which is why I had a mental coach assigned to the team to give us a personality screening and instruct us on how to connect with each other. And give us the resources for coping with whatever came at us.
And things did get pretty hairy at times. But it was out of this world.
You form a bond for life, which is just magical. Like Hans Christian Andersen's fairytales."
The Team. And the team behind the scenes
Those provincial origins won't be going quietly. After his stunning victory in the Bocuse d'Or, his hometown press headlines read 'Local chef wins Bocuse d'Or' although Brian has actually lived far from home for years.
"My dad gets stopped on the street every day, and people in my hometown, Vojens, are over the moon. It's a bit like when the national football team wins an away match, it's "US" who won. Because the supporters are just as much a part of it all."
Wet pants prank for Bocuse winner
Watch Brian subjected to the traditional Danish 'pant-wetting' prank by the chefs at Søllerød Kro after his Bocuse d'Or victory at @brianmarkhansen on Instagram.