How to make your outdoor space more inviting
Looking forward to spending time outside, enjoying the spring sunshine and summer breezes? Then you'll want to make the most of your patio or back yard. This is the perfect spot for appreciating the outdoor flora and fauna, great food and good company. You can also soak up some sun, read a bestseller or fill a paddling pool for the little ones. The main thing is to make your outdoor living space cosy and inviting – because then you'll want to spend more time there. Look no further for lots of inspiration on how to make your patio, porch or back yard space more inviting. Feel free to grab these ideas or be inspired to dream up your own.
Inspiration for a cosy outdoor living space
Giving your patio or back yard a makeover to make it your best-ever hangout doesn't have to be complicated or cost a fortune.
One popular solution is to create a lounging area. With a comfy sofa and soft cushions, you'll be ready for some R'n R with a glass of wine. And how about a little side table for your favourite long drink and a book? If your outdoor space is already furnished, you can concentrate on items that add that "extra" touch.
Find a patio heater for those cool days
Enjoying that early spring sunshine in the morning may be on the chilly side. And if you sit out late in summertime, you may well be reaching for blankets.
For those cooler times, consider installing a patio heater in an appealing design to give you many more cosy hours outside. An electric patio heater takes up very little space, can be wall-mounted and may be a more environment-friendly option than a gas-powered heater.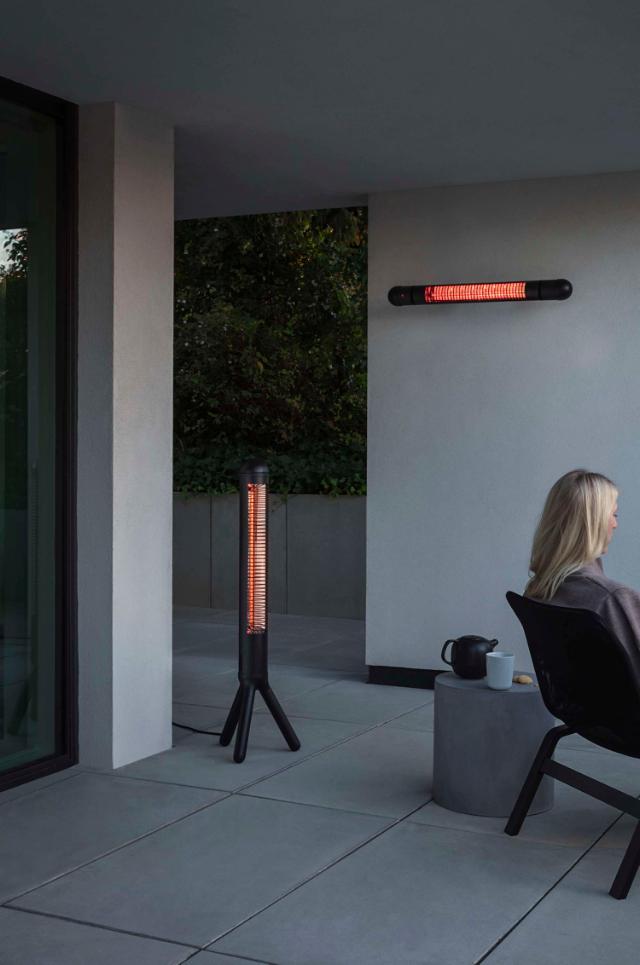 Shop for solar lamps for your outdoor space in different variants
Use solar lamps to create a cosy atmosphere after dark. Sun-powered lighting is an easy way of lighting up your outdoor space without having to think about power outlets, extension cables, or whether that nice indoor lamp will survive outdoors.
The unique solar lamps are available in a range of designs and sizes. So, it's all up to you if you prefer to have your solar light decorate the table, staked in the ground or wall-mounted. Simply choose the best solution for your outdoor living space.
Gather loved ones around a cosy fireside
A fire pit is the perfect gathering place for all the family, or for your garden party guests. Enjoy hours of fun get-togethers and cosy conversation as you gaze into the flickering flames. Later, as the night goes on, toast marshmallows over the glowing embers if you fancy a fireside treat.
A fire pit is a great way to add a rustic, aesthetic touch to a neat patio, and serves several practical purposes. Because by buying a grill rack for your fire pit, you can instantly transform it into a barbecue.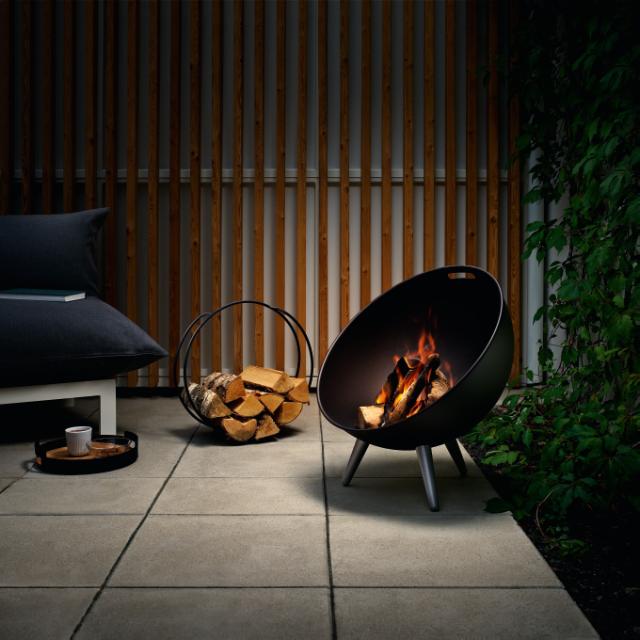 Enjoy more birdlife with glass bird feeders
One of the best things about outdoor living is enjoying the flora and fauna. If you'd like to attract more feathered friends, then invest in glass bird feeders or a bird bath. Then you can be sure the birdies will pay a visit. All you have to do is fill the feeder or bath with seeded treats or water and then wait a while.