Ingredients
1 bottle of red wine (75 cl) – e.g. Malbec
250 ml pomegranate juice
juice of 2 oranges
75 g sugar
1 cinnamon stick
5 whole star anise pods
5 whole cloves
1 unsprayed orange, sliced
the seeds of 1 pomegranate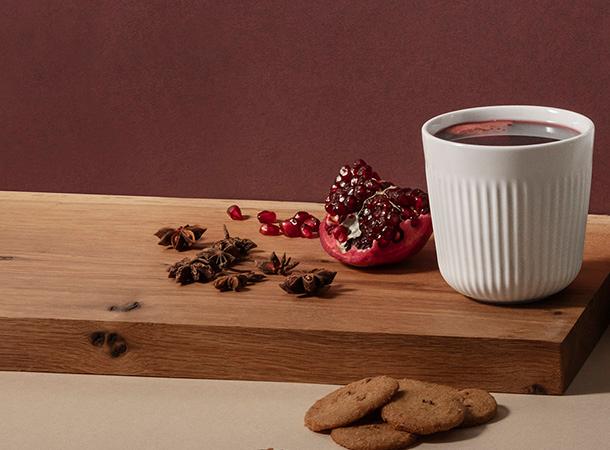 Procedure
Gently heat the red wine, orange juice, pomegranate juice, spices and sugar in a saucepan. Do not allow to boil, as otherwise the alcohol will evaporate.
Rinse the unsprayed orange and cut into slices. Add the sliced orange to the glogg. Leave on a medium heat for about 15 minutes. Turn off the heat, and allow to rest for 30-60 minutes, before straining off the spices and orange slices. Save the orange slices for serving.
Serve the glogg hot, adding one tablespoon of pomegranate seeds and the orange slices – cut into smaller pieces – to each cup.