Go golden for springtime
GOLDEN SAND
The new Golden sand colour from Eva Solo celebrates the sunkissed glow of those special moments with family and friends. The deep burnt shade connects us with nature's own colourways, stirring that longing for new adventures. Design icons like the fridge carafe, vacuum jug and coffee mugs are also out in the new colour, as are selected designs in the To Go range.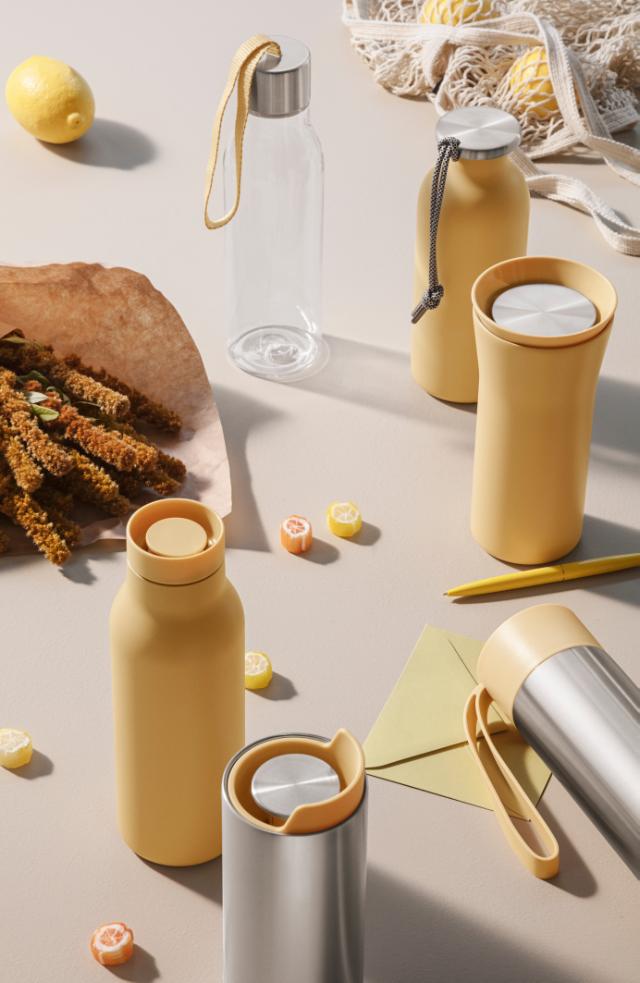 Blue sky
ALSO AVAILABLE FROM MARCH
The new Blue sky colour from Eva Solo evokes the bright azure of summer skies and ocean hues, for a fresh new vibe and pop of colour on a summery table.